We visited KreaDoe fair in Utrecht, Netherlands
Prospex Institute, together with our dutch partners ACRRES and SCHUT PAPIER organized a fair appearance for the GO-GRASS Dutch Demo at the KreaDoe fair, the largest DIY fair in the Benelux countries held in Utrecht from April 14th to 16th. Our team had a dedicated booth with lots of demonstration material, and we were thrilled to interact with many visitors and receive valuable feedback on the project. 
We conducted live surveys with the fair visitors to understand their interest in the Dutch Demo, their preferred communication channels, and the important characteristics they look for in the project. Overall, the fair appearance was a great success, and we're grateful for everyone who visited our booth and helped us gain more insights into end-user needs and preferences.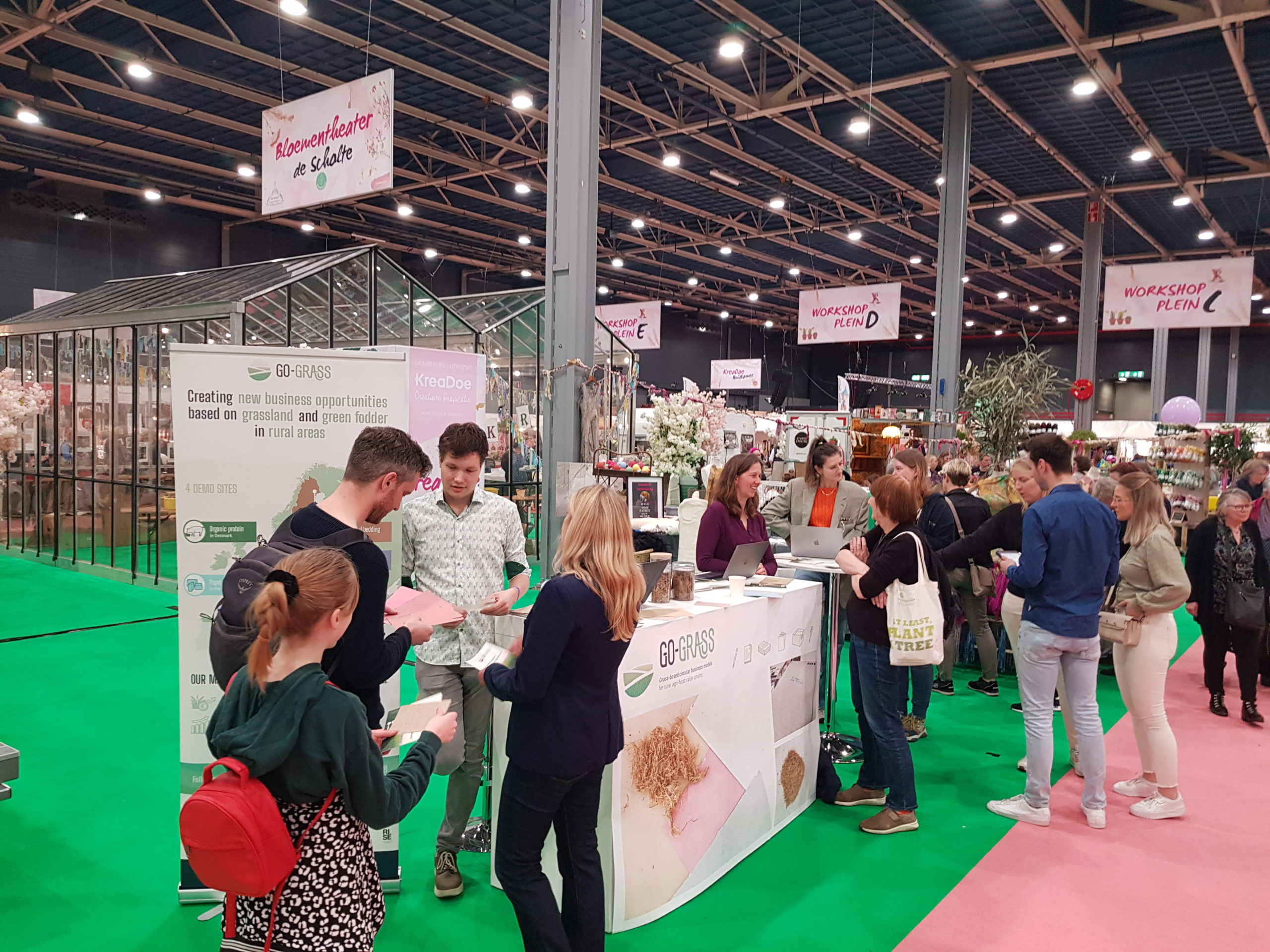 We also had the opportunity to conduct a quick test with our booth neighbors to show how watercolors behaves on the grass paper and also tested out some ink.